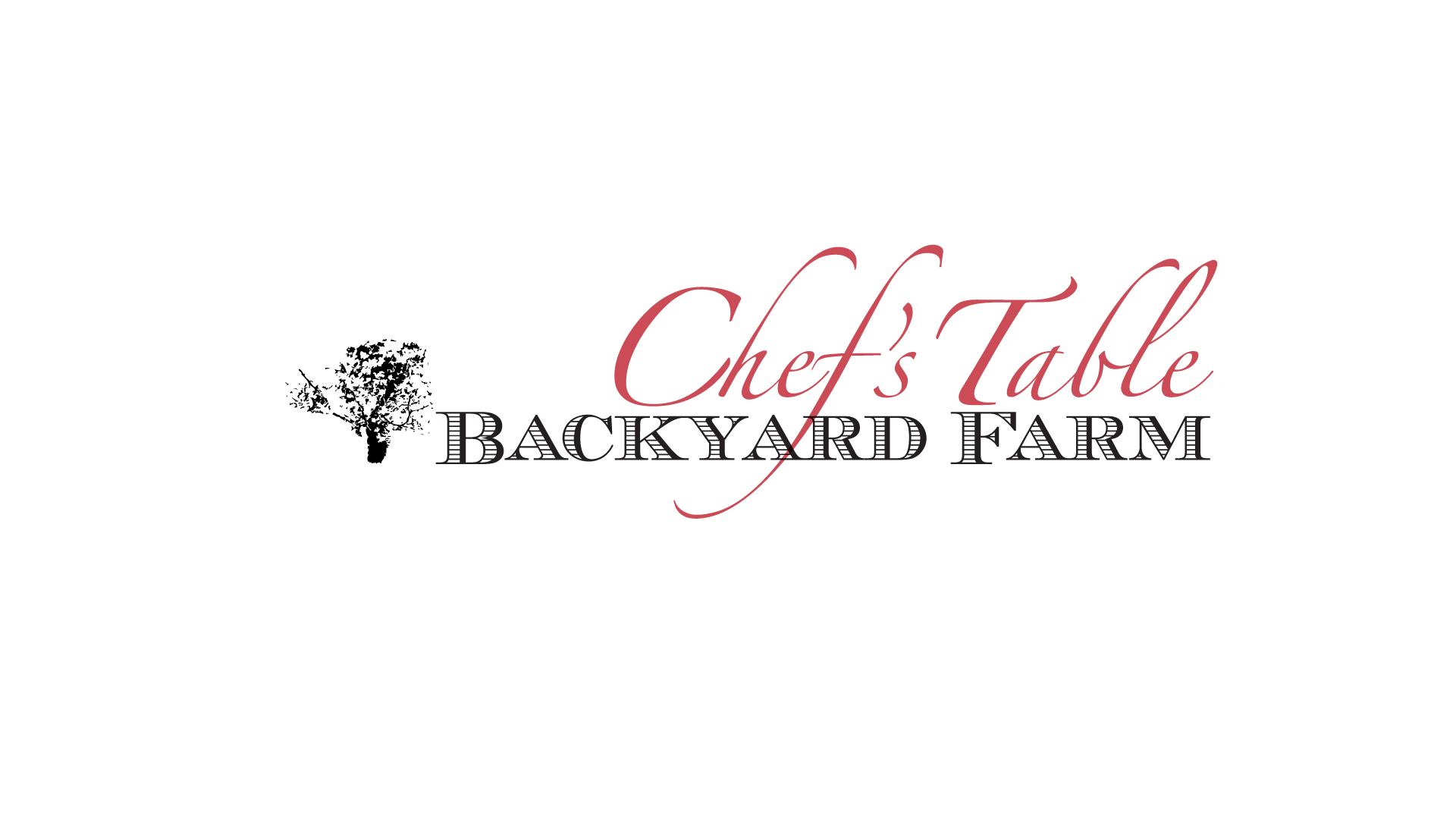 Inspired by an "old world" approach to eating, Backyard Farm Chef's table can host up to 20 guests.  Menus are developed and enhanced by Chef Chris Van Hooydonk's extensive culinary industry experience. Chef's food philosophy encompasses the approachable side to healthy eating and farming, with emphasis put on sourcing the freshest and organic when possible, highest quality, seasonal and sustainable ingredients. Importance is put upon supporting the local, dedicated farmer's and producers in the area which share his passion for food. All meats are ethically and sustainably raised non-medicated and without hormones and antibiotics. Seafood is sourced taking care to ensure they are Oceanwise certified.
The possibilities are endless for menu development. Whether it is a multicourse wine paired menu, reception or a family style format, each client benefits from direct involvement in the process. Dietary restrictions and concerns are made a priority in order to ensure each guest is offered the same quality of dining experience. Pricing is based upon a wealth of variables, and is exclusive to each client.
In an intimate and engaging setting, the chef's table overlooks a commercial, health board approved kitchen, designed and built by chef himself. The idea of dining within the kitchen elevates the overall culinary experience by involving the guests in all aspects the food.  Menus are tailored with client budget, seasonal produce availability and suggested wine pairings in mind. Customized menus and recipes, handcrafted with passion and integrity-the basis for everything that comes out of the "Backyard Farm" kitchen.

The foundation of cooking is based upon the sharing of knowledge and experiences. Mentorship has always been an inspiration in Chef Chris Van Hooydonk's career, thus leading to the development of a cooking class component. Tailored workshops can be developed with direct interaction with an individual client. Based on an approximate 4 hour timeline, groups up to 10-12 guests can be hosted for an intimate and informal cooking demonstration. Workshop attendees will enjoy sampling the "fruits of their labour", while enjoying a glass of wine from their cellar or from a local winery sourced from a recent tour. All workshop recipes are based on recipes written, trialed and tested in the "Backyard Farm" kitchen, and packages are prepared for guests to cook for their own guests in the privacy of the home. Smaller groups can accommodate "getting your hands dirty" alongside Chef, for a fun evening or afternoon of approachable food, in a fully functional and inspiring commercial kitchen. The roots of food can be explored on your terms-learning, laughing, cooking and eating in an inspiring setting and in good company.
For booking availability, or to attend public events, please visit the Calendar page.